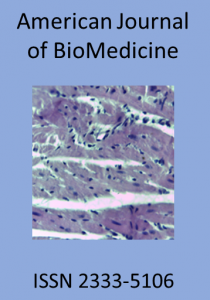 Abstract
The interleukin 1 (IL-1) family, a subset of cytokines consisting of IL-1a and IL-1b, in addition, seven novel IL-1 family members have been identified based on their sequence homology, three-dimensional protein structure, gene location and receptor binding profile. These proteins are now termed IL-36Ra, IL-36a, IL-36b, IL-36g, IL-37, IL-38 and IL-33 (previously known as IL-1F5, IL-1F6, IL-1F8, IL-1F9, IL-1F7, IL-1F10 and IL-1F11, respectively). Its plays crucial roles in host defense mechanism and in the development of inflammatory diseases. Although IL-17A is the signature cytokine produced by T helper 17 (Th17) cells, IL-17A and other IL-17 family cytokines have multiple sources ranging from immune cells to non-immune cells. The IL-17 family signals via their correspondent receptors and activates downstream pathways that include NFκB, MAPKs and C/EBPs to induce the expression of anti-microbial peptides, cytokines and chemokines. The proximal adaptor Act1 is a common mediator during the signaling of all IL-17 cytokines so far and is thus involved in IL-17 mediated host defense and IL-17-driven autoimmune conditions. This review will give an overview and recent updates on the IL-37/IL-18Rα complex, the activation and regulation of IL-37 signaling as well as diseases associated with this cytokine family.
Key words: IL-37; MAPKs; C/EBPs; IL-17; IL-18Rα
Copyright © 2014 by The American Society for BioMedicine and BM-Publisher, Inc.
Article citation
References
Full-Text/PDF
Become reviewer
The citation data is computed by the following citation measuring services:
Kumar S, McDonnell PC, Lehr R, et al. Identification and initial characterization of four novel members of the interleukin-1 family. The Journal of Biological Chemistry 2000;275:10308-10314.
Nold MF, Nold-Petry CA, Zepp JA, Palmer BE, Bufler P, Dinarello CA. IL-37 is a fundamental inhibitor of innate immunity. Nature Immunology 2010;11:1014–1022.
Tetè S, Tripodi D, Rosati M, et al. IL-37 (IL-1F7) the Newest Anti-Inflammatory Cytokine Which Suppresses Immune Responses and Inflammation. International Journal of Immunopathology and Pharmacology 2012; 25:31–38.
Busfield SJ, Comrack CA, Yu G, et al. Identification and gene organization of three novel members of the IL-1 family on human chromosome 2. Genomics 2000;66:213–216.
Yousif NG. Fibronectin promotes migration and invasion of ovarian cancer cells through up‐regulation of FAK–PI 3 K/A kt pathway. Cell biology international 2013;38(1):85-91.
Schroder K, Zhou R, Tschopp J. The NLRP3 inflammasome: a sensor for metabolic danger?" Science 2010;327:296–300.
Hashimoto W, et al. Differential antitumor effects of administration of recombinant IL-18 or recombinant IL-12 are mediated primarily by Fas-Fas ligand- and perforin-induced tumor apoptosis, respectively. Journal of Immunology 1999;163:583–589.
Ross JA, Nagy ZS, Cheng H, Stepkowski SM, Kirken RA. Regulation of T cell homeostasis by JAKs and STATs. Archivum Immunologiae et Therapia Experimentalis 2007;55:231–245.
Morris RH, Hoque P, Wang M, Coombes JA, Tyritzis G, Shimizu J. Role of IL13Rα2 in induces esophageal cancer: crosstalk FAK/PI3K signaling pathway. Journal of Cellular Cancer 2014;6:26-38.
Weaver CT, Harrington LE, Mangan PR, Gavrieli M, Murphy KM. Th17: an effector CD4 T cell lineage with regulatory T cell ties. Immunity 2006;24:677–688.
Nold M, Hauser IA, Höfler S et al. IL-18BPa:Fc cooperates with immunosuppressive drugs in human whole blood. Biochemical Pharmacology 2003;66:505–510.
Carden DL, Granger DN. Pathophysiology of ischaemia-reperfusion injury. The Journal of Pathology 2000;190:255–266.
Xu H, Barnes GT, Yang Q, et al. Chronic inflammation in fat plays a crucial role in the development of obesity-related insulin resistance. The Journal of Clinical Investigation 2003;112:1821–1830.
Hadi N, Lee J, Adrienne J, et al. Expression of IL-37 in mouse protects the myocardium against ischemic injury via modulation of NF-κB activation. Circulation. 2011;124(Suppl 21):A8603.
Ding M, Smeal K, Orlicky S, PUmezawa C, Lee YJ, Umezawa CH. Cellular injury by over expression of Pin1/up-regulation in autoimmune disease Journal of cellular cancer 2013; 2(2):12-23.
Schmit A, et al. Dose-effect of interleukin-10 and its immunoregulatory role in Crohn's disease. Eur Cytokine Netw. 2002;13(3):298–305.
Bravo AA, Kumm K, Lamy C, Jeanneau J, Cuello G, Lefer J. H2 therapy protects myocardial cell injury induce by sepsis via attenuated expression the level of HMGB1. Journal of cellular cancer 2013;1:10-19.
 Kim N, Fantuzzi G, Reznikov LL, Dinarello CA, Rubinstein M. Interleukin-18 binding protein: a novel modulator of the Th1 cytokine response. Immunity, 10 (1) (1999), pp. 127-136.
Zeitvogel PM, Heitland I, Werfel T, Wittmann M. Expression of interleukin (IL)-1 family members upon stimulation with IL-17 differs in keratinocytes derived from patients with psoriasis and healthy donors. Br. J. Dermatol., 165 (1) (2011), pp. 189-193.
Garlanda C, Anders HJ, Mantovani A. TIR8/SIGIRR: An IL-1R/TLR family member with regulatory functions in inflammation and T cell polarization. Trends Immunol. 2009;30(9):439–446.
Leoni F, et al. The histone deacetylase inhibitor ITF2357 reduces production of pro-inflammatory cytokines in vitro and systemic inflammation in vivo. Mol Med. 2005;11(1-12):1–15.
Garlanda C, Riva F, Bonavita E, Gentile S, Mantovani A. Decoys and regulatory "receptors" of the IL-1/Toll-like receptor superfamily. Front Immunol. 2013;4:180.
Garlanda C, et al. Increased susceptibility to colitis-associated cancer of mice lacking TIR8, an inhibitory member of the interleukin-1 receptor family. Cancer Res 2007;67(13):6017–6021.
Yang YL, Wang Y, Shyu J, Zhang N. Critical role of NQO1 in ovarian cell injury: highly risk of ovarian carcinoma. Journal of cellular cancer 2013;1:1-9.
Ogiku L, Fujii R, Xiao S, Xuehao L. Meloxicam attenuates brain cell injury following cerebral ischemia and reperfusion via down regulation of proinflammatory response. Journal of cellular cancer 2013;2 (1):1-11.
McNamee EN, et al. Interleukin 37 expression protects mice from colitis. Proc Natl Acad Sci USA. 2011;108(40):16711–16716.
Sharma S, et al. The IL-1 family member 7b translocates to the nucleus and down-regulates proinflammatory cytokines. J Immunol. 2008;180(8):5477–5482.
Boraschi D, Tagliabue A. The interleukin-1 receptor family. Semin. Immunol 2013; 25:394–407.
Wald D. et al. SIGIRR, a negative regulator of Toll-like receptor-interleukin 1 receptor signaling. Nat. Immunol 2003;4:927.
Arlanda C, Anders HJ, Mantovani A. TIR8/SIGIRR: an IL-1R/TLR family member with regulatory functions in inflammation and T cell polarization. Trends Immunol 2009;30:439–446.
Who Can Become a Reviewer?
Any expert in the article's research field can become a reviewer with American Journal of Biomedicine. Editors might ask you to look at a specific aspect of an article,...
Review Article
DOI: http://dx.doi.org/10.18081/2333-5106/014-01/48-56
American Journal of BioMedicine Volume 2, Issue 2, pages 98-105
Received 03 January 2014; accepted 05, April 2014, Published May 30, 2014
How to cite this article
Schultz C, Morin A, Greig DV. MIL-37/IL-18Rα complex: receptors, signaling and pathogenesis of diseases. American Journal of BioMedicine 2014;2(2):98-105.
Case report outline
1. Abstract
2. Keywords
3. Introduction
4. Methods
5. Results
6. Discussion
7. References