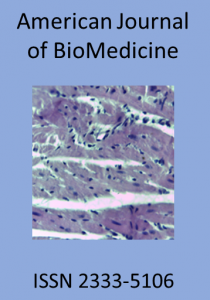 Abstract
Colorectal cancer (CRC) is the third most common cancer and the second leading cause of cancer death in the US, resulting in over a half-million deaths annually. Stomatin-like protein 2 (SLP-2) is a novel member of the stomatin superfamily and is found in several types of human tumors. However, whether it is expressed in human CRC is unknown. Recently, the importance of SMAD4, a downstream regulator in the TGF-beta signaling pathway, in colorectal cancer has been highlighted.TGF-beta signaling occurs through Smads 2/3/4, which translocate to the nucleus to regulate transcription; TGF-beta has tumor-suppressive effects in some tumor models and pro-metastatic effects in others. In patients with colorectal cancer (CRC), mutations or reduced levels of Smad4 have been correlated with reduced survival. A total of 93 patients with CRC was examined. In the present study, we aimed to explore the diagnostic value of SLP-2 in patients with CRC and to investigate whether CRC expression is regulated by transforming growth factor-β (TGF-β)/SMAD4 signaling. The expression of SLP-2 mRNA and protein was examined by immunohistochemistry (IHC) and qPCR, respectively. A standard immunohistochemical method was applied to stain the slides for hematoxylin and eosin (H&E), Tunnel, Phospho-Smad, E-cadherin, and β-catenin. Our data, revealed for the first time the role of  SLP-2 overexpression CRC through downregulation of Smad4. Thus, the loss of Smad4 in colorectal cancer appears to switch TGF-β from tumor suppressor to a tumor promoter, and this group of patients could potentially benefit from SLP-2 inhibitor therapy. Furthermore; present study suggest that  SLP-2 may be considered as a useful diagnostic marker for metastatic CRC.
Keywords: Colorectal cancer; SLP-2;  transforming growth factor-β; Smad 4; Immunohistochemistry
Copyright © 2015 by The American Society for BioMedicine and BM-Publisher, Inc.
Article citation
References
Full-Text/PDF
Become reviewer
Research Article
DOI: http://dx.doi.org/10.18081/2333-5106/015-1/365-377
American Journal of BioMedicine 2015, Volume 3, Issue 1, pages 65-77
Received November 12, 2014; Accepted February 22, 2015, Published March 25, 2015
How to cite this article
Lazenby D, Chen K, Zhang R, Ge J, Liang G, Liu M, Shie D. Role of stomatin-like protein 2 in colorectal cancer tumorigenesis via alteration of TGF-β1/Smad4 signaling. American Journal of BioMedicine 2015;3(1):365-377
Research article
1. Abstract
2. Keywords
3. Introduction
5. Results
6. Discussion
7. References