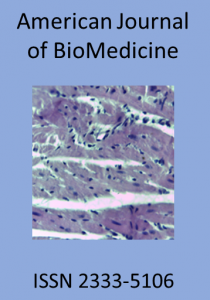 Abstract
Sexuality is a natural component of human behavior, and the nature of sexual behavior in the normal population has been well addressed. Further interplay of multiple facets, including anatomical, physiological, psychological, developmental, cultural, and relational factors. Sexual dysfunction is common in people with Psychiatric disorder e.g. schizophrenia and other psychotic disorders, and it are known to affect all domains of sexual function including desire, arousal, erection, ejaculation and orgasm. Furthermore, antipsychotic drugs are associated with sexual dysfunction with unclear mechanisms. This article will review the literatures on the psychiatric sexual behavior in focusing on prevalence, etiology, and treatment.
Keywords: Sexual disorder; psychiatric patients; Antipsychotic drugs; Phases of sexuality
Copyright © 2015 by The American Society for BioMedicine and BM-Publisher, Inc.
Article citation
References
Full-Text/PDF
Become reviewer
Research Article
DOI: http://dx.doi.org/10.18081/2333-5106/015-02/378-388
American Journal of BioMedicine 2015, Volume 3, Issue 2, pages 78–88
Received January 02, 2015; Accepted March; 07, 2015, Published April 14, 2015
How to cite this article
Heaton VJ, Bancroft AH. Sexual behavior in psychiatric patients: a review. American Journal of BioMedicine 2015;3(2):78–88
Review Article
1. Abstract
2. Keywords
3. Introduction
5. Results
6. Discussion
7. References