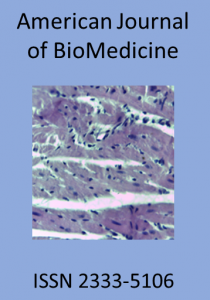 Abstract
The majority of bacterial infections during neutropenia following high-dose chemotherapy or stem cell transplantation are caused by coagulase-negative staphylococci, a large number are due to viridans streptococci. Despite considerable progress in the understanding of the AhR-mediated regulation of immune responses, the role of AhR in bacterial infections has not been clearly demonstrated. In the study presented here, we sought to determine whether the aryl hydrocarbon receptor (AhR) would protect mice from infection with viridans streptococci. AhR enhances the inflammatory response to viridans streptococci stimuli. Specifically, neutrophil numbers and levels of inflammatory cytokines are often increased in mice treated with viridans streptococci. Furthermore, AhR activation through the IL-17RA is required for protection against viridans streptococcal infection. Taken together, we concluded that AhR plays an important role in optimal innate immunoprotection against microbial infection through the down-regulation of immune response.
Keywords: Viridans streptococcal; AhR; Inflammatory cytokines; IL-17RA
Copyright © 2015 by The American Society for BioMedicine and BM-Publisher, Inc.
Article citation
References
Full-Text/PDF
Become reviewer
Research Article
DOI: http://dx.doi.org/10.18081/2333-5106/015-02/400-410
American Journal of BioMedicine 2015, Volume 3, Issue 2, pages 100-110
Received November 19, 2014; Accepted April; 21, 2015, Published May 19, 2015
How to cite this article
Liang G, Lazenby D, Groden JD, Liu X, Pretlow S, Mertens M. Aryl hydrocarbon receptor protects against viridans streptococci infection by activation of immune system through IL-17RA signaling. American Journal of BioMedicine 2015;3(2):100–110
Review Article
1. Abstract
2. Keywords
3. Introduction
5. Results
6. Discussion
7. References