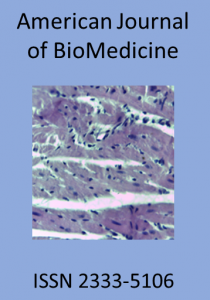 Abstract
Breast cancer is the most common form of cancer affecting elderly women in worldwide, although the usually reported incidence of breast cancer is close to 50% in women 65 years or older, reaching 47% after 70 years in the updated Surveillance, Epidemiology, and End Results (SEER) database. Third-generation aromatase inhibitors are being considered as an alternative to tamoxifen as first-line therapy for advanced breast cancer. These newer therapies are more expensive, and will gain greater acceptance if they can demonstrate cost-effectiveness. We assessed the efficacy and toxicity of letrozole versus anastrozole in these patients. For this randomized, open-label, phase 3 head-to-head study, we enrolled patients (from centers in North America, Europe, Africa, Australia and Asia) aged 65 years or older with chemotherapy-refractory metastatic breast cancer, ECOG performance status of 2 or less. Using a computer-generated randomization sequence, we assigned patients to receive letrozole or anastrozole. The primary endpoint was overall survival assessed for non-inferiority (retention of ≥50% of the letrozole treatment effect; historical hazard ratio [HR] for letrozole vs best anastrozole 0·55). The data from this study show that letrozole is at least as effective as anastrozole as first-line therapy of metastatic breast cancer in postmenopausal women. A total of 56.7% of patients in the letrozole group and 41.3% of patients in the anastrozole group gained clinical benefit from treatment.
Keywords: Breast cancer; SEER; Letrozole; anastrozole; ECOG; Chemotherapy-refractory
Copyright © 2015 by The American Society for BioMedicine and BM-Publisher, Inc.
Article citation
References
Full-Text/PDF
Become reviewer
Research Article
DOI: http://dx.doi.org/10.18081/2333-5106/014-4/431-440
American Journal of BioMedicine 2015, Volume 3, Issue 1, pages 57-64
Received November 02, 2014; Accepted February 07, 2015, Published March 25, 2015
How to cite this article
Danielson AD, Yousif NG, Wang DG, et al. Letrozole versus anastrozole in postmenopausal women with chemotherapy-refractory negative HER-2 metastatic breast cancer: a randomized, multicenter, open-label, non-inferiority phase 3 study. American Journal of BioMedicine 2015;3(1):57–64
Research article
1. Abstract
2. Keywords
3. Introduction
5. Results
6. Discussion
7. References