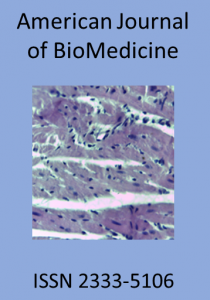 Abstract
Seborrheic (say: seb-uh-ree-uh) dermatitis is a chronic inflammatory skin condition presenting as dry whitish scales or greasy scales. Can involve the scalp, eyebrows, forehead, face, trunk, or skin folds. Dandruff and cradle cap are both forms of seborrheic dermatitis. The severity of seborrheic dermatitis can be lessened by controlling the risk factors and by paying careful attention to skin care. Seborrheic dermatitis of the eyelid margin usually responds to gentle cleaning of the lid margins nightly as needed, with undiluted Johnson and Johnson baby shampoo using a cotton swab.  Remove thick scales by applying warm olive or mineral oil and then wash off several hours later with Dawn washing detergent and a soft bristle tooth-brush. For dense scalp scaling, 10% Liquor Carbonic Detergents (LCD) in nivea oil may be used at bedtime, covering the head with a shower cap. This should be done nightly for 1-3 weeks. Once controlled, washing with zinc soaps or selenium lotion with periodic use of steroid cream will help maintain remission. Recently, creams classified as topical immune modulators are being used which suppresses the immune system to treat inflammation. Further, it is thought that sunlight improves seborrheic dermatitis. In some persons, the condition gets better in the summer, especially after outdoor activities.
Key words: Seborrheic; Dandruff; Immune modulators; Chronic inflammation; Liquor Carbonic Detergents
Copyright © 2014 by The American Society for BioMedicine and BM-Publisher, Inc.
Article citation
References
Full-Text/PDF
Become reviewer
The citation data is computed by the following citation measuring services:
Freeman AK, Serle J, VanVeldhuisen P, et al. Tacrolimus ointment in the treatment of eyelid dermatitis. Cutis 2004; 73:267.
Temesvári E, Pónyai G, Németh I, et al. Periocular dermatitis: a report of 401 patients. J Eur Acad Dermatol Venereol 2009; 23:124.
Wenk KS, Ehrlich A. Fragrance series testing in eyelid dermatitis. Dermatitis 2012; 23:22.
Nielsen NV, Sørensen PN. Glaucoma induced by application of corticosteroids to the periorbital region. Arch Dermatol 1978; 114:953.
Garrott HM, Walland MJ. Glaucoma from topical corticosteroids to the eyelids. Clin Exp Ophthalmol 2004; 32:224.
Rietschel RL, Warshaw EM, Sasseville D, et al. Common contact allergens associated with eyelid dermatitis: data from the North American Contact Dermatitis Group 2003-2004 study period. Dermatitis 2007; 18:78.
Haeck IM, Rouwen TJ, Timmer-de Mik L, et al. Topical corticosteroids in atopic dermatitis and the risk of glaucoma and cataracts. J Am Acad Dermatol 2011; 64:275.
Katsarou A, Armenaka M, Vosynioti V, et al. Tacrolimus ointment 0.1% in the treatment of allergic contact eyelid dermatitis. J Eur Acad Dermatol Venereol 2009; 23:382.
Wolf R, Orion E, Tüzün Y. Periorbital (eyelid) dermatides. Clin Dermatol 2014; 32:131.
Graves JE, Brodell RT. Erythematous scaling eyelids: Patient history, exposure to allergens and irritants are keys to diagnosis. Postgrad Med 2005;117:43-5.
Guin JD. Eyelid dermatitis: Experience in 203 cases. J Am Acad Dermatol 2002;47:755-65.
Shah M, Lewis FM, Gawkrodger DJ. Facial dermatitis and eyelid dermatitis: A comparison of patch test results and final diagnoses. Contact Dermatitis 1996;34:140-1.
Valsecchi R, Imberti G, Martino D, Cainelli T. Eyelid dermatitis: An evaluation of 150 patients. Contact Dermatitis 1992;27:143-7.
Morris S, Barlow R, Selva D, Malhotra R. Allergic contact dermatitis: a case series and review for the ophthalmologist. Br J Ophthalmol. 2011; 95(7): 903–8 .
Eds: Burns T, Breathnach, S, Cox N, Griffiths C. Rook's Textbook of Dermatology: 8th Edition. 2010. Wiley-Blackwell. ISBN: 978-1-4051-6169-5.
Who Can Become a Reviewer?
Any expert in the article's research field can become a reviewer with American Journal of Biomedicine. Editors might ask you to look at a specific aspect of an article,...
Review Article
DOI: http://dx.doi.org/10.18081/2333-5106/014-03/170-175
American Journal of BioMedicine 2014, Volume 2, Issue 3, pages 170-175
Received April 23, 2014; Accepted June 18, 2014, Published August 19, 2014
How to cite this article
Mohamadi A, Fahimi H, Vazirpour M. Seborrheic dermatitis of the eyelid. American Journal of BioMedicine 2014;2(3):170-175.
Case report outline
1. Abstract
2. Keywords
3. Introduction
4. Methods
5. Results
6. Discussion
7. References