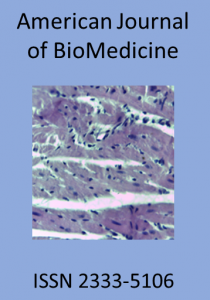 Abstract
At this paper, we discussed the use of laser in oral surgeries. The aim of this discussion and study were to verify the reliability and efficacy of one of these compact portable diode instruments, emitting a maximum power density of 7W/cm2 not requiring pre-warming or controlling, and delivering a wavelength of 980nm. In addition to that, we compared between the healing time of some cases were treated by diode laser. Recently, laser is one of the most common surgical procedures in the field of oral surgery, implant dentistry, endodontic treatment as well. The role of laser surgery in the oral cavity is well established. The use of diode laser removing a haemangioma as a special case is currently under investigation. The benefits of oral laser surgery are many benefits, i.e., a relatively bloodless surgical and post-surgical course, minimal swelling and scarring and reduction of post-surgical pain are discussed. An interesting cases of removal; a haemangioma, fibroma and performin a frenectomy with a 980nm diode laser are presented.
Key words: Diode laser; Oral surgery; Haemangioma; Fibroma; Frenectomy
Copyright © 2014 by The American Society for BioMedicine and BM-Publisher, Inc.
Article citation
References
Full-Text/PDF
Become reviewer
The citation data is computed by the following citation measuring services:
Chang J, Most D, Bresnick S. et al. Proliferative hemangiomas: analysis of cytokine gene expression and angiogenesis. Plastic and Reconstructive Surgery 1999;103(1):1–10.
Kleinman ME, Greives MR, Churgin SS. et al. Hypoxia-induced mediators of stem/progenitor cell trafficking are increased in children with hemangioma. Arteriosclerosis,Thrombosis, and Vascular Biology 2007; 27(12): 2664–2670.
Frischer JS, Huang J, Serur A, Kadenhe A, Yamashiro DJ, Kandel JJ. Biomolecular Markers and Involution of Hemangiomas. Journal of Pediatric Surgery 2004;39(3):400–404.
Sun ZJ, Y. Zhao F, and Zhao JH. Mast cells in hemangioma: a double-edged sword. Medical Hypotheses 2007; 68(4): 805–807.
Ramzi Cotran, Vinay Kumar, Tucker Collins. Robbins Pathologic Basis of Disease, 6th Edition. W.B. Saunders 1999: 39-99.
Dorland's Dentistry Word Book for Medical Transcriptionists (2003) (ISBN 0721693938).
Freedman G. Dental lasers. Dent Today 2002;21(12):102-7.
Meserendino LJ, Pick RM. Lasers in Dentistry. Chicago, IL: Quintessence Books 1995;1:65.
Deppe H, HH. Horch. Laser applications in oral surgery and implant dentistry. Lasers Med. Sci 2007;22: 217-221.
Kafas P, Kalfas S. Carbonization of a radicular cyst using fiberoptic diode laser: A case report. Cases J 2008;1:113-113.
Pick RM, Colvard DM. Current status of lasers in soft tissue dental surgery. J. Periodontol 1993; 64: 589-602.
Daniel W, Lee F. Text Book of Practical Oral Surgery, Philadelphia 1972;1:192-197.
Linden G J, Lyons A, Scannapieco FA. Periodontal systemic associations: review of the evidence. Journal of Clinical Periodontology 2013;40(s14):S8–S19.
Grabber T M. Orthodontics principles and practice 1966 p. 352.
Epstein SR. The frenectomy: a comparison of classic versus laser technique. Pract Periodontics Aesthet Dent 1991 Aug; 3(5):27-30.
 Stavridakis M. Practical Periodontics and Aesthetic Dentistry: PPAD 1996;8:1-6.
Catone G A. and Alling C.C. Laser application in Oral and Maxillofacial Surgery. W. B. Saunders Company, Philadelphia 1997;212.
Dederich DN. Laser tissue interaction. JADA 1993;124(2):57-61.
Weesner B W. Laser in Dentistry. Hand out for American Association for Dental Research 1998;1:87-130.
Who Can Become a Reviewer?
Any expert in the article's research field can become a reviewer with American Journal of BioMedicine. Editors might ask you to look at a specific aspect of an article.
Review Article
DOI: http://dx.doi.org/10.18081/2333-5106/014-07/160-169
American Journal of BioMedicine 2014, Volume 2, Issue 3, pages 160-169
Received February 22, 2014; Accepted May 28, 2014, Published July 14, 2014
How to cite this article
Negm SAM. Using a 980 nm, 7w/cm2 Diode Laser in Oral Surgeries. American Journal of BioMedicine 2014;2(3):160-169.
Case report outline
1. Abstract
2. Keywords
3. Introduction
4. Methods
5. Results
6. Discussion
7. References