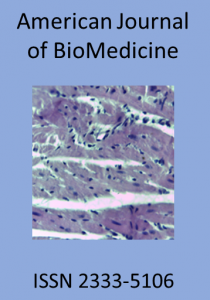 Abstract
The aim of this review article was to discuss the risk factors, diagnoses, management options, and outcomes of the first and second stages of labor, and provides an evidence-based approach where one exists. Approximately one fifth of human labors have dystocia. Dystocia may arise due to incoordinate uterine activity, abnormal fetal lie or presentation, absolute or relative cephalopelvic disproportion. The American Congress of Obstetricians and Gynecologists (ACOG) guidelines recommend a full evaluation of the maternal-fetal status, the status of the cervix, and at least 39 completed weeks (full term) of gestation for optimal health of the newborn when considering elective induction of labor. In 2011, one in three women who gave birth in the United States did so by cesarean delivery, Although cesarean delivery can be life-saving for the fetus, the mother, or both in certain cases, the rapid increase in the rate of cesarean births without evidence of concomitant decreases in maternal or neonatal morbidity or mortality raises significant concern that cesarean delivery is overused. Good management of the first and second stages of labor can decrease the rate in cesarean delivery and reduce fetal and maternal complication.
Keywords: SATF3; Endotoxemia; Proinflammatory cytokine; HMGB1
Copyright © 2014 by The American Society for BioMedicine and BM-Publisher, Inc.
Article citation
References
Full-Text/PDF
Become reviewer
Research Article
DOI: http://dx.doi.org/10.18081/2333-5106/015-01/300-312
American Journal of BioMedicine 2015, Volume 3, Issue 1, pages 1-12
Received October 12, 2014; Accepted December 22, 2014, Published January 28, 2015
How to cite this articleCastro BM, Nevarez KM. Expression of ATF3 in mouse protects the liver against sepsis via inhibiting HMGB expression. American Journal of BioMedicine 2015;3(1):1-12
Case report outline
1. Abstract
2. Keywords
3. Introduction
4. Methods
5. Results
6. Discussion
7. References