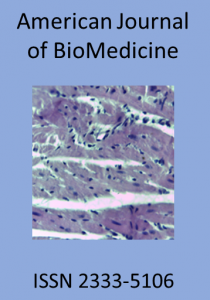 Masashi Sato
1
, Ning Ma
2
, Nan Zhang
1
*
Abstract
Endometrial cancer is the most common gynecologic malignancy. There is increasing evidence suggesting that S100P has a significant role in cancer. The objective of this study is investigate the role of S100P in promote endometrial cancer cell proliferation and S100P has received increasing attention due to accumulating evidence of its significant role during the development and progression of different cancers. Quantitative real-time RT-PCR (qPCR) analysis was used to measure changes of S100P. Transwells is used for migration and invasion assay respectively. Cell proliferation was analysed by flow cytometry. High expression of S100P are associated with invasion endometerial cancer while, knockdown of S100P protein decreased cellular proliferation and migration. In conclusion, S100P regulate endometrial cell proliferation migration and invasion and reduces chemoresistance.
Keywords: Endometrial cancer; S100P; Quantitative real-time RT-PCR
Copyright © 2019 by The American Society for BioMedicine and BM-Publisher, Inc.
Article citation
References
Full-Text/PDF
Become reviewer
Research Article
http://dx.doi.org/10.18081/2333-5106/019-02/79-103
American Journal of BioMedicine Volume 9, Issue 1, pages 76-100
Received October 30, 2020; Accepted January 11, 2021; Published March 13, 2021
How to cite this article
Jonathan A. Serody, Kerry R. Russell, Rui Chen, Mark B. Ferrara. Over expression of IL-32β- exaggerated myocardial injury after ischemia and reperfusion in mice model. American Journal of BioMedicine 2021;9(1):76-100.
Research Article
1. Abstract
2. Keywords
3. Introduction
4. Methods
5. Results
6. Discussion
7. References