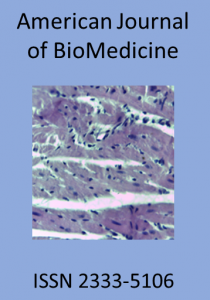 Abstract
Semaphorins are a large family of genes involved in the development and morphogenesis of the nervous system. SEMA5A has been reported as a bi-functional molecule, acting as both oncogene and tumor suppressor in different types of cancer. High expression levels of SEMA5A and its receptor, Plexin-B3, were associated with aggressiveness in pancreatic and prostate cancers. Our previous study in ovarian cancer metastasis indicates that FAK knock-down can suppress ovarian cancer cells migration and invasion. We hypothesized that SEMA5A expression promotes ovarian cancer invasion and metastasis. We investigated the expression of SEMA5A in patients with metastatic ovarian cancer (n = 43), localized tumor (n = 37) and normal ovarian tissue (n = 12) from non-malignant diseases as control with different histopathological characteristics. For Silencing of SEMA5A in vitro, we treated human ovarian cancer cells (OVCAR-3, A2780/CP70) with miR-27a and miR-27b. We observed significantly higher expression of SEMA5A protein (P= 0.001) in metastatic ovarian cancer tissue associated with poor overall survival outcomes compared to localized ovarian cancer and control. In vitro silencing of SEMA5A reduced migration and invasion of ovarian cancer cell. Our data offer opportunities for the therapeutic modulation and biomarker of metastatic ovarian cancer.
Keywords: Semaphorin, SEMA5A, Plexin-B3, FAK, Ovarian cancer
Copyright © 2016 by The American Society for BioMedicine and BM-Publisher, Inc.
Article citation
References
Full-Text/PDF
Become reviewer
Review Article
DOI: http://dx.doi.org/10.18081/2333-5106/014-04/247-259
American Journal of BioMedicine 2014, Volume 2, Issue 4, pages 247-259
Received 29 May 2014; accepted October 10, 2014, Published November 03, 2014
How to cite this article
Wang DG, Yousif NG, Sadiq AM, Schilling MM, Danielson AJ. Critical role of SEMA5A expression in invasion and metastasis of ovarian cancer cell. American Journal of BioMedicine 2014;2(4):247-259
Case report outline
1. Abstract
2. Keywords
3. Introduction
4. Methods
5. Results
6. Discussion
7. References