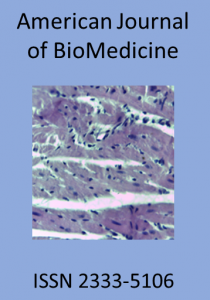 Abstract
The overall incidence of Echinococcus infection is 0.4 per 100,000 persons. Humans are an accidental intermediary host and can occur in any human organ or tissue, although most often found in the liver (60-70%) and lung (20-30%). Cardiac involvement of hydatid disease is uncommon (0.02-2%), and establishing a diagnosis is difficult because the presenting symptoms are variable and usually insidious but there is always the lethal hazard of cyst perforation. Early diagnosis and an integrated treatment strategy are crucial. A 49-year-old female was admitted to the emergency department with a complete antrio-ventricular block, computerized tomography of the cranium revealed a cystic mass located in the interventricular septum and interrupting both bundle branches. A cystic lesion 6.2 x 3.8 cm in size was detected on two-dimensional transthoracic echocardiography during the postoperative period. Open heart surgery was performed and a hydatid cyst was enucleated and medical therapy was started with albendazole. Whereas cysts in other organs may be treated both by chemotherapy and surgical manipulations, in the case of heart echinococcosis it is impossible to administer antihelmintic medicines prior to surgery due to the risk of cyst wall destruction and rupture. In addition the results of surgical treatment of heart echinococcosis are better than the conservative strategy.
Keywords: Echinococcus; Hydatid cyst; Heart; surgical manipulations
Copyright © 2015 by The American Society for BioMedicine and BM-Publisher, Inc.
Article citation
References
Full-Text/PDF
Become reviewer
Research Article
DOI: http://dx.doi.org/10.18081/2333-5106/015-554-568
American Journal of BioMedicine 2015, Volume 3, Issue 4, pages 254-268
Received June 30, 2015; accepted September; 20, 2015, Published October 22, 2015
How to cite this article
Sánchez-Serrano T; Carmena PJ; Tambini M. Hydatid cyst of the heart: risk of heart block and cyst rupture. American Journal of BioMedicine 2015;3(4):254–26
Research Article
1. Abstract
2. Keywords
3. Introduction
4. Discussion
5. References