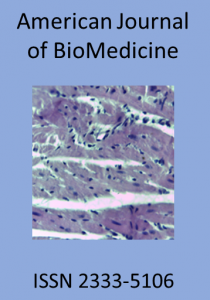 Abstract
Multiple myeloma (MM) is a malignant disease of plasma cells with characteristic immune deregulation and represents 1% of all malignant diseases. The disease is characterized by clonal proliferation of plasma cells which may produce excessive amounts of monoclonal immunoglobulins that can be detected in serum and urine. The current revolution in therapeutic advances in myeloma started with the introduction of thalidomide, guided by knowledge of the antiangiogenic properties of thalidomide and the recognition of relevance of bone marrow angiogenesis in myeloma. Further, the international staging system (ISS) is now a widely accepted prognostic staging system for multiple myeloma patients; however, its validity is controversial in the era of new therapeutic regimens. This article has reviewed the alternative staging system based on Hb and plasmacytoma and various classes of novel drugs that are being evaluated in the setting of myeloma based on their mechanisms as well as the current understanding of disease biology.
Keywords: Multiple myeloma; Staging/treatment; Bone marrow; International staging system; Therapeutic regimens
Copyright © 2015 by The American Society for BioMedicine and BM-Publisher, Inc.
Article citation
References
Full-Text/PDF
Become reviewer
Research Article
DOI: http://dx.doi.org/10.18081/2333-5106/015-3/541-553
American Journal of BioMedicine 2015, Volume 3, Issue 4, pages 241–253
Received June 10, 2015; Accepted September; 11, 2015, Published October 15, 2015
How to cite this article
Shi EY, Liu WY, Wang FC. New era in staging/treatment of multiple myeloma. American Journal of BioMedicine 2015;3(4):241–253
Topic Review
1. Abstract
2. Keywords
3. Introduction
4. Discussion
5. References