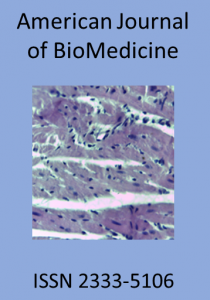 Abstract
Interleukin-32 (IL-32) is discovered as proinflammatory cytokine by inducing IL-1β, IL-6, IL-8, and tumor necrosis factor (TNF)-α. However, there are unclear data regarding IL-32β associated with worsening of myocardial injury after cardiac ischemia and reperfusion (I/R). In this study, we investigate the prognostic value of IL-32β in inflammatory response after myocardial injury. Anesthetized mice subjected to the myocardial ischemia for 30 min and 2 hours reperfusion. Expression and Regulation of IL-32β were measured by RNA Isolation and Real-Time Polymerase Chain Reaction, inflammatory response in blood and myocardial tissue, were assayed accordingly by ELISA and Western blotting, while Echo for cardiac elements measurement. The I/R group had a significantly higher expression level of IL-32β (0.643±0.012, vs. sham group 0.121±0.013; P<0.05) and associated with worsen myocardial injury, and low cardiac function. In-conclusion, IL-32β might be a new marker associated with adverse event after myocardial injury and may contribute with cardiac remodeling.
Keywords: IL-32β; Polymerase Chain Reaction; Ischemia and Reperfusion
Copyright © 2021 by The American Society for BioMedicine and BM-Publisher, Inc.
Article citation
References
Full-Text/PDF
Become reviewer
Research Article
http://dx.doi.org/10.18081/2333-5106/021-01/110-122
American Journal of BioMedicine Volume 9, Issue 1, pages 110-122
Received November 03, 2020; Accepted January 16, 2021; Published March 19, 2021
How to cite this article
Jonathan A. Serody, Kerry R. Russell, Rui Chen, Mark B. Ferrara. Over expression of IL-32β- exaggerated myocardial injury after ischemia and reperfusion in mice model. American Journal of BioMedicine 2021;9(1):110-122.
Research Article
1. Abstract
2. Keywords
3. Introduction
4. Methods
5. Results
6. Discussion
7. References