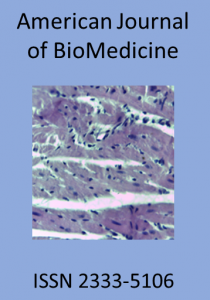 Abstract
Sepsis exaggerated proinflammatory response to infection that can progress to carries a significant cardiac dysfunction associated with morbidity and mortality. Mitochondrial biogenesis is involved in the control of cell metabolism, signal transduction, and regulation of mitochondrial reactive oxygen species (ROS) production. We are hypothesis that impairment of biogenesis has been invoked in the pathogenesis of myocardial endotoxemia. C57/BL6 mice were treated with LPS (0.5 mg/kg, iv) for 4 hrs. cardiac function was assessed using a microcatheter. Electronmicroscopy and confocal microscopy revealed that mitochondrial biogenesis is reduced after treatment the mice with LPS compared with control. Further, endotoxemic mice exhibited worse LV function than the control. The exaggerated cardiac contractile depression in LPS treated mice is associated with greater densities of neutrophils and mononuclear cells in the myocardium, and higher levels of TNF-α, IL-1β and IL-6 in the circulation and myocardium. This study will provide insights into mitochondrial biology, the relevance to sepsis, and therapeutic opportunities that possibly emerge.
Keywords: Sepsis; LPS; Proinflammatory response; Cardiac dysfunction; Biogenesis
Copyright © 2014 by The American Society for BioMedicine and BM-Publisher, Inc.
Article citation
References
Full-Text/PDF
Become reviewer
Review Article
DOI: http://dx.doi.org/10.18081/2333-5106/014-04/277-287
American Journal of BioMedicine 2014, Volume 2, Issue 4, pages 277-287
Received 04 June 2014; accepted October 07, 2014, Published November 30, 2014
How to cite this article
Bracale MM, Wonderge RB, Zhou M, Hazen EG. Endotoxemia-suppress cardiac function through dysregulation of mitochondrial biogenesis in mice model. American Journal of BioMedicine 2014;2(4):277-287
Case report outline
1. Abstract
2. Keywords
3. Introduction
4. Methods
5. Results
6. Discussion
7. References