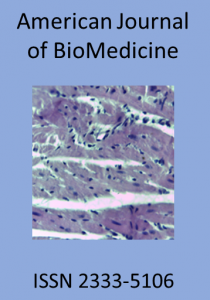 Abstract
In the present study ninety sub-fertile couples were involved during their attending at fertility center at Al-Sadder teaching hospital in Al-Najaf/Iraq throughout a period from January 2018 to September 2018. Details of history and physical examination were done for subjects participated in this study.On the day of IUI procedure, fresh semen samples of the husbands were prepared for insemination and analyzed according to WHO guidelines. All ladies participated in this study were not more than 35 years old to reduce the impact of advanced maternal age on IUI outcome and had normal reproductive functions according to gynecological examinations and laboratory investigations. The objective of this study was to determine the impact of defective sperm parameters and seminal antioxidants on the outcome of IUI procedures. The results of the study showed that pregnancy rate percent was greater in normozoospermic patients in comparison with asthenozoospermic patients.
Keywords: Fertility; IUI procedure; Sperm
Copyright © 2019 by The American Society for BioMedicine and BM-Publisher, Inc.
Article citation
References
Full-Text/PDF
Feedback
The citation data is computed by the following citation measuring services:
 Aitken RJ, Baker MA. Oxidative stress, sperm survival and fertility control. Mol Cell Endocrinol 2006;250: 66-9.
https://doi.org/10.1016/j.mce.2005.12.026
PMid:16412557
 Agarwal A, Sharma RK, Nallella KP, et al. Reactive oxygen species as an independent marker of male factor infertility. Fertil Steril 2006;86:878-85.
https://doi.org/10.1016/j.fertnstert.2006.02.111
Agarwal A, Allamaneni SS. The effect of sperm DNA damage on assisted reproductive outcome. Minerva Ginecol 2004;56:235-45.
Ayala C, Steinberger E, Smith DP. The influence of semen analysis parameters on the fertility potential of infertile couples. J Androl 199617(6):718-25.
Badawy A, Elnashar A, Eltotongy M. Effect of sperm morphology and number on success of intrauterine insemination. Fertil Steril 2009;91(3):777-81.
https://doi.org/10.1016/j.fertnstert.2007.12.010
Brahem S, Mehdi M, Landolsi H, et al. Semen parameters and sperm DNA fragmentation as causes of recurrent pregnancy loss. Urology 2011;78:792-6.
https://doi.org/10.1016/j.urology.2011.05.049
Bungum M, Humaidan P, Axmon A, et al. Sperm DNA integrity assessment in prediction of assisted reproduction technology outcome. Hum Reprod 2007;22:174-9.
https://doi.org/10.1093/humrep/del326
Cooper TG, Noonan E, Von Eckardstein S. et al. World Health Organization reference values for human semen characteristics". Human Reproduction Update 2009;16(3):231-45.
https://doi.org/10.1093/humupd/dmp048
Evgeni E, Charalabopoulos K, Asimakopoulos B. Human Sperm DNA Fragmentation and Its Correlation with Conventional Semen Parameters. J Reprod Infertil 201415(1):2-14.
Gurunath S, Pandian Z, Richard AR, Bhattacharya S. Defining infertility a systematic review of prevalence studies. Hum Reprod Update 2011;17:575-588.
https://doi.org/10.1093/humupd/dmr015
Hwang K, Walters RC, Lipshultz LI. Contemporary concepts in the evaluation and management of male infertility. Nature ReviewsUrology 2011;8(2):86-94.
https://doi.org/10.1038/nrurol.2010.230
PMid:21243017 PMCid:PMC3654691
Iberico G, Vioque J, Ariza N, et al. Analysis of factors influencing pregnancy rates in homologous intrauterine insemination. Fertil Steril 2004; 81(5):1308-1313.
https://doi.org/10.1016/j.fertnstert.2003.09.062
PMCid:PMC6399863
Kumar K, Deka D, Singh A, et al. Predictive value of DNA integrity analysis in idiopathic recurrent pregnancy loss following spontaneous conception. J Assist Reprod Genet 2012;29: 861-7.
https://doi.org/10.1007/s10815-012-9801-3
Lamirande E, Gagnon C. Impact of reactive oxygen species on spermatozoa: a balancing act between beneficial and detrimental effects. Hum Reprod 1995;10 Suppl 1:15-21.
https://doi.org/10.1093/humrep/10.suppl_1.15
PMid:8592032
Levy M. Reproductive physiology. Britannica Educational Publishing (a trademark of Encyclopadia Britannica, Inc.) in association with Rosen Educational Services, LLC 29 East 21st Street, New York, NY 10010. 1 st Edition 2012; The reproductive system / edited by Kara Rogers.
Lewis S. Is sperm evaluation useful in predicting human fertility? Reprod 2007;134:31-40.
https://doi.org/10.1530/REP-07-0152
PMid:17641086
Lo Monte G, Murisier F, Germond M, Marci R. Focus on intracytoplasmic morphologically selected sperm injection (IMSI): A mini-review. Asian J. Androl 2013;15, 608-15.
https://doi.org/10.1038/aja.2013.54
PMid:23832017 PMCid:PMC3881647
Lotti F, Maggi M. Ultrasound of the male genital tract in relation to male reproductive health. Human Reproduction Update 2014;21(1):56-83.
https://doi.org/10.1093/humupd/dmu042
Marbut M, Hadri D, Hadi D. The effect of oxidative stress on semen parameters of normal and infertile men in tikrit city. Tikrit Medical Journal 2011;17(1):1-10.
Ombelet W. Evidence-based recommendations for IUI indoily practice. Middle East Fertility society journal 2013;18:74-77. https://doi.org/10.1016/j.mefs.2013.01.001
Olooto W, Amballi A, Banjo T. A review of Female Infertility; important etiological factors and management. J. Microbiol. Biotech. Res 2012; 2(3):379-385.
Van Rumste MME, Custers IM, Van Wely M, et al. IVF with planned single-embryo transfer versus IUI with ovarian stimulation in couples with unexplained subfertility: an economic analysis. Reprod Biomed Online 2014;28(3):336-42.
https://doi.org/10.1016/j.rbmo.2013.10.021
PMCid:PMC5521151
Wright C, Milne S. Leeson H. Sperm DNA damage caused by oxidative stress: modifiable clinical, lifestyle and nutritional factors in male infertility. Reproductive Bio Medicine Online 2014;28(6):684-703.
https://doi.org/10.1016/j.rbmo.2014.02.004
PMid:24745838
World Health Organization (WHO): Laboratory Manual for the Examination and Processing of Human Semen. Department of Reproductive Health and Research. 5th edition; 2010.
READ THE FULL ARTICLE
For any technique error please contact us and will be response to sending purchase article by email.
Who Can Become a Reviewer?
Any expert in the article's research field can become a reviewer with American Journal of BioMedicine. Editors might ask you to look at a specific aspect of an article.
Thank you for visiting American Journal of BioMedicine. * = Required fields
[contact-form-7 404 "Not Found"]
Research Article
DOI: http://dx.doi.org/10.18081/2333-5106/019-05/282-290
American Journal of BioMedicine Volume 7, Issue 5, pages 282-290
Received February 26, 2019; accepted May 09, 2019; published May 18, 2019
How to cite this article
Al-Zaiyadi SW, Salih AM, Younise MH. Impact of defective sperm parameters on the outcome of IUI procedures. American Journal of BioMedicine 2019;7(5):282-290.
Case report outline
1. Abstract
2. Keywords
3. Introduction
4. Methods
5. Results
6. Discussion
7. References