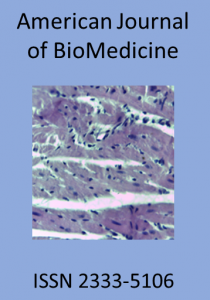 Abstract
Cryopreservation is a process where cells or whole tissues are preserved by cooling to low sub-zero temperatures, such as (typically) -80°C or -196°C and this process use extensively in programs of in vitro fertilization (IVF). This study is an attempt to evaluate DNA fragmentation in the cell after cryopreservation/thawing cycle when using different types of cryoprotectant (CPA). Now with recent improvement of assisted reproductive technologies and possibility of using testicular spermatozoa or epididymal spermatozoa at in vitro fertilization by intracytoplasmic sperm injection (ICSI), the cryopreservation of testicular tissue become widely used in male who were treated by chemotherapy or radiotherapy because these therapeutic applications can lead to sterility. This study is an attempt to investigate the changes that occur in mice testicular tissue after cryopreservation/thawing cycle as a model for human being after cryopreservation/thawing cycle when using different types of cryoprotectant (CPA). Sixty mature fertile male mice were used in the current study, the mean age of these mice were ten weeks. Fifteen of them were considered as control group and the rest (forty five) as cryopreserved group, this group was divided into three subgroup according to the type of cryoprotectant (glycerol, 1, 2 propanediol and dimethylsulfoxide), each subgroup composed from fifteen mice. The testes were cryopreserved for six weeks then histological evaluation was done by paraffin section. The microscopically observation of slides obtained from cryopreserved testis differs according to the type of cryoprotectant, in the dimethylsulfoxide group the tissue appeared well-preserved cell and mild changes in the interstitial tissue, but the glycerol group shown moderate changes in testicular tissue after cryopreservation such as; rupture of the stroma, detachment the cells form basement membrane in the seminiferous tubules, gaps in germinal epithelium and folding in the lamina propria, while in the 1,2 propanediol group the tissue shows sever changes such as distraction the interstitial tissue , necrotic cells in the seminiferous tubule and difficult to recognize the cells in the seminiferous tubule. From the results of the present study, it was concluded that there was alteration in testis histology in the testicular tissue after cryopreservation /thawing cycle differs according to the type of cryoprotectant and the Dimethylsulfoxide cryoprotectant provides good protection to the testicular tissue and DNA in cryopreservation /thawing cycle than glycerol and 1, 2 propanediol (1, 2 propanediol was not preferable in testicular tissue cryopreservation).
Keywords: Cryopreservation; Testicular Tissue; Cryoprotectant
Copyright © 2019 by The American Society for BioMedicine and BM-Publisher, Inc.
Article citation
References
Full-Text/PDF
Feedback
The citation data is computed by the following citation measuring services:
1. Murtagh J. Patient education. Ingrowing toenails. Australian family physician 1993;22(2):206.
2. Siegle R J and Stewart R. Recalcitrant Ingrowing nails: surgical approaches. Journal of Dermatologic Surgery and Oncology 1992;1 (8):744-752.
https://doi.org/10.1111/j.1524-4725.1992.tb02009.x
3. Byrne D S. and Caldwell D. Phenol cauterization for ingrowing toenails: a review of five years' experience. British Journal of Surgery 1989;76(6):598-599.
https://doi.org/10.1002/bjs.1800760624
PMid:2758266
4. Gillette R D. "Practical management of ingrown toenails. Postgraduate Medicine 1988; 84(8):145-151.
https://doi.org/10.1080/00325481.1988.11700517
PMid:3194324
5. Pa Skye. Ingrown toe nails. Journal. of royal college of surgeons of Edinburgh 1986;31(5):300-301.
6. Ceilley R I and Collison D W. Matricectomy. Journal of Dermatologic Surgery and Oncology. 1992;18(8):728-734.
https://doi.org/10.1111/j.1524-4725.1992.tb02007.x
PMid:1644946
7. Connolly B and Fitzgerald R J. "Pledgets in ingrowing toenails. Archives of Disease in Childhood 1988;63(1):71.
https://doi.org/10.1136/adc.63.1.71
PMid:3348654 PMCid:PMC1779346
8. Persichetti P, Simone P, Li Vecchi G, Di Lella F, Cagli B and Marangi G F. "Wedge excision of the nail fold in the treatment of ingrown toenail. Annals of Plastic Surgery 2004;52(6):617-620.
https://doi.org/10.1097/01.sap.0000095436.08812.67
PMid:15167000
9. Gabriel S S, Dallas V, Longstevenson. The ingrowing toe nail a modified segmental matrix excision operation.b.t of surgery 1972;66:282-285.
https://doi.org/10.1002/bjs.1800660423
PMid:455000
10. van der Ham A C, Hackeng C A H, Tik Ien I Yo. The treatment of ingrowing toenails. A randomised comparison of wedge excision and phenol cauterization. The Bone & Joint Journal 1990;72;(3):507-509.
https://doi.org/10.1302/0301-620X.72B3.2341458
READ THE FULL ARTICLE
For any technique error please contact us and will be response to sending purchase article by email.
Who Can Become a Reviewer?
Any expert in the article's research field can become a reviewer with American Journal of BioMedicine. Editors might ask you to look at a specific aspect of an article.
Thank you for visiting American Journal of BioMedicine. * = Required fields
[contact-form-7 404 "Not Found"]
Research Article
DOI: http://dx.doi.org/10.18081/2333-5106/019-05/269-281
American Journal of BioMedicine Volume 7, Issue 5, pages 269-281
Received February 10, 2019; accepted May 05, 2019; published May 13, 2019
How to cite this article
Hakeem JK, Al-Wasiti E, Hasan WK, Al-Salihi AR. Effects of different cryopreservation type on testicular tissue of mice: histological changes study. American Journal of BioMedicine 2019;7(5):269-281.
Case report outline
1. Abstract
2. Keywords
3. Introduction
4. Methods
5. Results
6. Discussion
7. References