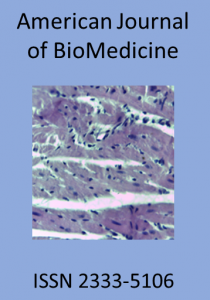 Abstract
46 years old women presented suddenly as fainting attack during her work shortly admitted to the emergency department and the initial work-up, a baseline electrocardiogram revealed irregular rhythm at 41 beats per minute (bpm). The patient denied ever having symptoms of presyncope, syncope, or generalized weakness. A Junior doctor in the emergency department treated patient with Amiodaron infusion to a overcome atrial fibrillation. The patient was monitored on telemetry during his 3-day admission and received Amiodaron orally 200mg×3, in addition, had a 48-hour Holter monitoring performed. He was found to have episodes of atrial fibrillation. A thorough history of the patient's dietary supplements was obtained, none of which were known to cause bradycardia.
Keywords: Bradycardia; Pacemaker; Fainting attack
Copyright © 2013 by The American Society for BioMedicine and BM-Publisher, Inc.
Article citation
References
Full-Text/PDF
Become reviewer
Research Article
DOI: http://dx.doi.org/10.18081/ajbm/2333-5106-013-11/7-10  
American Journal of BioMedicine 2013, Volume 1, Issue 1, pages 7-10
Received 08 September 2013; accepted 25 October 2013; Published 30 December
How to cite this Case reportShwann D. Does mild symptomatic bradycardia in a young active female need pacemaker?. American Journal of BioMedicine 2013;1(1):10-7
Case Report
1. Abstract
2. Keywords
3. Introduction
5. Results
6. Discussion
7. References