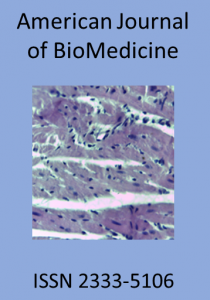 Abstract
Macrophage migration inhibitory factor (MIF) is a pleiotropic cytokine produced by the multiple cell types, modulates the expression of several inflammatory molecules. Since MIF is a critical mediator of septic shock by modulation of innate immune responses and many studies demonstrated the role of MIF in sepsis pathogenesis and signaling pathways; however, the mechanisms underlying these changes remain unclear. MIF also promotes the migration and recruitment of immune cells inducing the expression of chemokines (monocyte chemoattractant protein (MCP)-1, adhesion molecules as intercellular adhesion molecule (I-CAM)-1 and vascular cell adhesion molecule (V-CAM)-1. Male  MIF+/+ and MIF−/− mice were subjected to cecal ligation and puncture (CLP) to induce sepsis.  Mif(-/-) mice had enhanced susceptibility to bacterial infections and impaired tumor necrosis factor (TNF) compared with MIF+/+. Further, Mif(-/-) mice showed upregulation of proinflammatory cytokine and eleveated the levels of MCP-1. Interesting treatment with recombinant human MIF (rhMIF) before CLP protected the animals from sepsis. Together, these data suggest that potential of targeting or exploiting MIF for therapeutic strategies in the management of sepsis.
Keywords: Macrophage migration inhibitory factor; Sepsis; Proinflammatory cytokine; MCP-1; Recombinant human MIF
Copyright © 2015 by The American Society for BioMedicine and BM-Publisher, Inc.
Article citation
References
Full-Text/PDF
Become reviewer
Research Article
DOI: http://dx.doi.org/10.18081/2333-5106/015-3/215–228
American Journal of BioMedicine 2015, Volume 3, Issue 3, pages 515–528
Received April 05, 2015; accepted July 22, 2015, Published September 15, 2015
How to cite this article
Goodman JJ, Putensen AA, Calandra RH, Dios JC, Bacher G, Tracey SG. Critical role of macrophage migration inhibitory factor in sepsis via interfere with MCP-1/CCL2 signaling pathway. American Journal of BioMedicine 2015;3(3):215–228
Review Article
1. Abstract
2. Keywords
3. Introduction
5. Results
6. Discussion
7. References