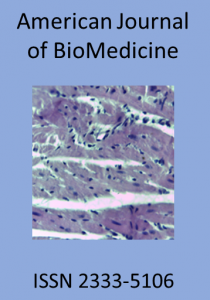 Abstract
The objective of this study is to determine the rates and predictors of consulting faith healers by patients with schizophrenia, and therapeutic rituals practiced by therapists in Najaf province/Iraq. 70 patients, aged 18 year and older who attended the psychiatric out-patient unit in Najaf were invited to assess their previous contacts with faith healers. Our data demonstrated that prior faith healers consultation rate was 80%. Being younger, less formally educated, married, and female was significantly associated with faith healers consultation. Fourteen types of religious therapeutic rituals were identified. We concluded that faith healers consultation is popular and accessible among patients with schizophrenia in Iraq. Some rituals are harmful. Collaborative work with faith healers is recommended for a better quality of care.
Keywords: Schizophrenia; Faith healers; Ritual/ Therapy; Pray and invocation
Copyright © 2015 by The American Society for BioMedicine and BM-Publisher, Inc.
Article citation
References
Full-Text/PDF
Become reviewer
Research Article
DOI: http://dx.doi.org/10.18081/2333-5106/015-3/529-540
American Journal of BioMedicine 2015, Volume 3, Issue 3, pages 229–240
Received April 10, 2015; Accepted July 28, 2015, Published September 20, 2015
How to cite this article
Rahim TA, Farhan HM, Rashid RA, Saeed BA. Schizophrenia and faith healing in Najaf/Iraq . American Journal of BioMedicine 2015;3(3):229–240
Review Article
1. Abstract
2. Keywords
3. Introduction
5. Results
6. Discussion
7. References